6 Foot Track Bus Transfer Service. Katoomba - Jenolan - Katoomba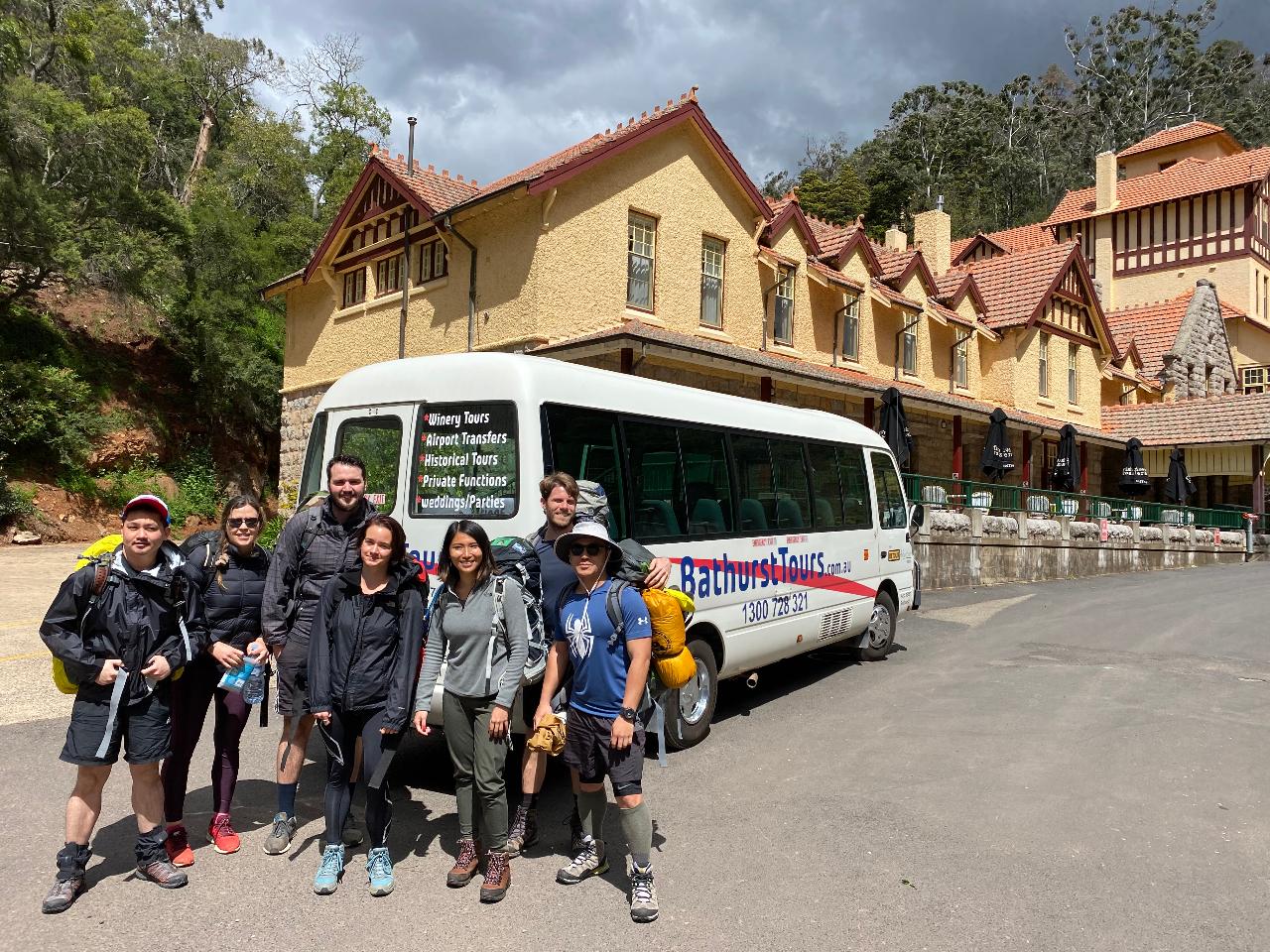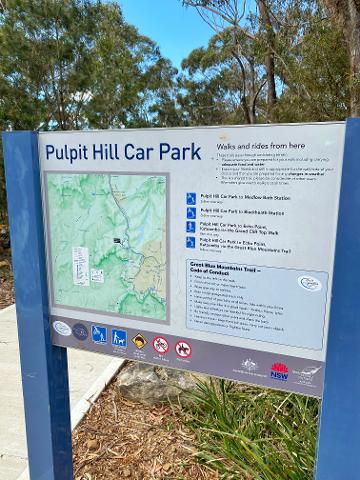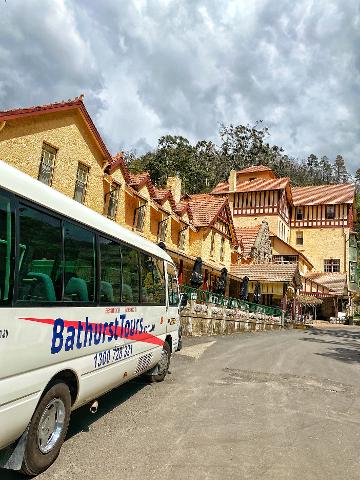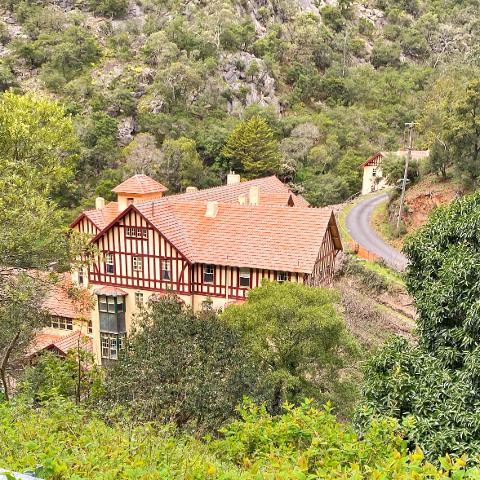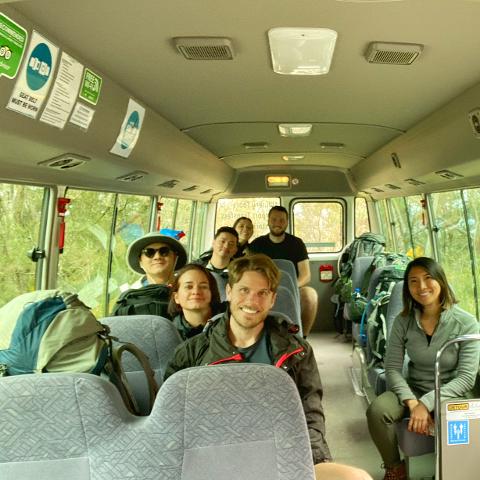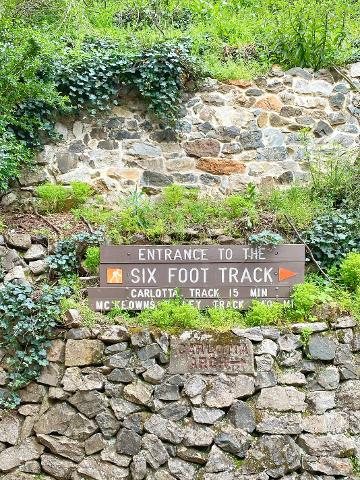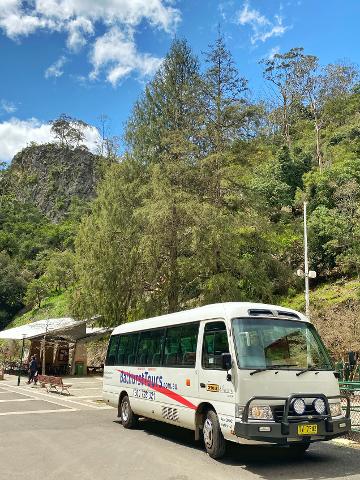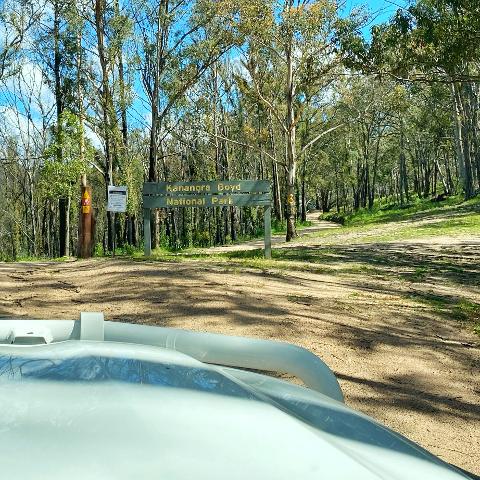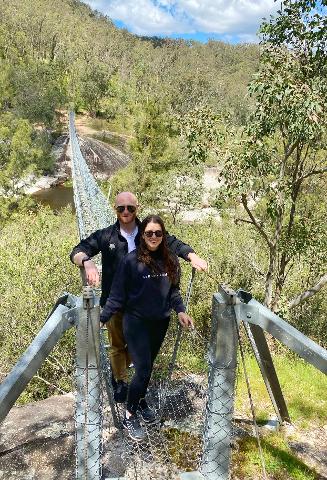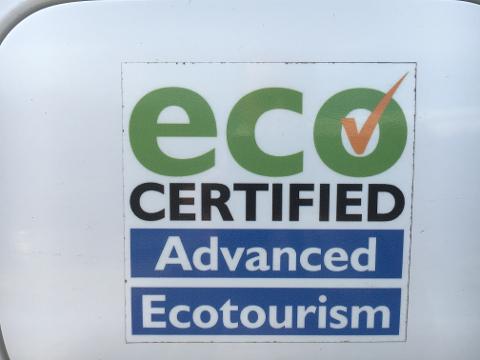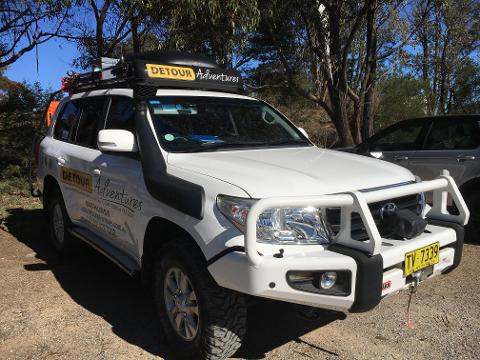 Продолжительность: 2 час. (прибл.)
Место встречи: Katoomba, NSW
Код предложения: PPK1MG
What do we offer?
We can transfer your hiking group from Katoomba train station or the Pulpit Hill Car Park to Jenolan Caves or from Jenolan Caves back to Katoomba.
Any day of the week, any time of day (subject to availability).
Transfers are also available to and from Lithgow, Bathurst and Orange.
6 Foot Track hikers transfer service

Min charge is $472 (inc GST) one way based on 8 x hikers
This a no-stop transfer
For groups over 10 x hikers we include a weatherproof trailer
Our charter buses hold a maximum of 20 x hikers plus luggage
All bookings are subject to availability with a minimum of 72 hours notice required please.
Last minute requests may be available but are subject to bus availability and cannot be guaranteed. Please phone 1300 728 321
Additional charges may apply if your group is not ready at your pre-nominated pick up time.
We can cater for groups of less than 8 x hikers however, the minimum charge of $472 will apply.
10% loading for public holidays.
This service is not available Christmas day
Quick Exit 4WD recovery service

We offer a quit exit 4WD recovery service from Cox's River campground or any point along the 6Ft track with vehicle access, any time day of night with our experienced driver who is familiar with the area.
If you are exhausted, cold, wet or just had enough mid hike, then give us a call.
All quick exit 4WD recoveries are subject to availability and please understand that due to the remote location, a minimum call out time of 3 hours is required before our 4WD vehicle can arrive. This service has a maximum capacity of 7 x hikers.
To minimise delays, we will request GPS coordinates of your location.
We can only pick up on the western side of Cox's river camp ground where 4WD access is possible.
This is not an emergency evacuation option and is not a medical based recovery service.
We cannot transfer injured hikers that require medical attention.
Payment is required at time of booking. Minimum charge is $650 (inc GST).
Drop off to Katoomba, Lithgow or Bathurst only.
Call 1300 728 321 (no text)
Got a Question or special request?
Contact us tours@BathurstTours.com.au

For further information please contact us:

email: tours@BathurstTours.com.au

Phone: 1300 728 321
.